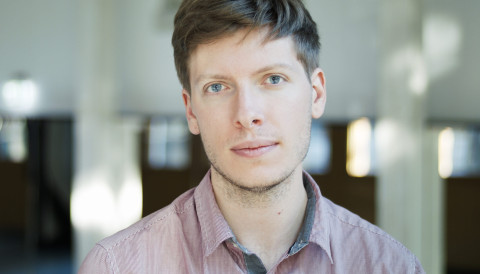 Florian Goralski is the director, developer and co-founder of bok o bok. Until 2012 he worked in Strasbourg with Films de l'Europe on films about Arte and European institutions.

In 2012, he attended the Conservatoire Libre du Cinéma Français in Paris. His digital skills lead him to develop projects combining art and new technologies. He participated in the creation of the virtual reality department of the neostory agency (axxess Group) as technical and artistic advisor.

In 2016, Florian collaborated with Veronica in the project Catharsis, a video-dance screened at the opening of the Cinedans festival in Amsterdam, together with the film Womb by Gilles Jobin. In Moscow, they co-directed the video dance Rand() (2018), produced by ProDvigenie (Russia), specially mentioned at the In Out festival in Gdansk.

In 2019, Florian directed two short films: Les baigneurs, an experimental fairy tale screened at the Mykonos Biennale, and Saisons instables, Brochet d'Or at the 2019 Lyon Youth Film Festival, in the official selection of the Sao Paulo International Short Film Festival and at Mecal in Barcelona.
Florian created the choreography with drones for "Flying Bodies Across the Field", as well as the digital device using robot birds for "Murmurations", presented for the first time at the Castle of Azai-le-Rido.