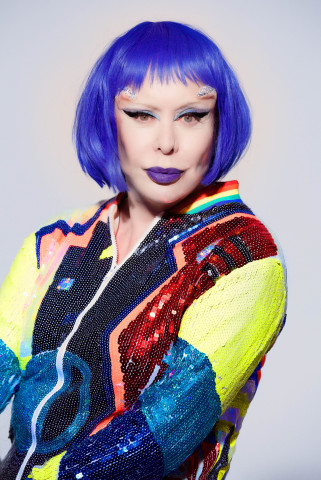 ORLAN is one of France's most internationally acclaimed artists.
She is not tied to any artistic medium, technology or artistic practice. She uses sculpture, photography, performance, video, 3D, video games, augmented reality, artificial intelligence and robotics (she has created a robot in her own image that speaks with her voice), as well as scientific and medical techniques such as surgery and biotechnology, to question with critical distance the social phenomena of our time.
ORLAN created the minitel magazine Art-Accès Revue. ORLAN founded and organized the International Symposium on Performance and Video in Lyon.
ORLAN constantly and radically changes data, breaking conventions and readiness to think. It opposes natural, social and political determinism, all forms of domination, male supremacy, religion, cultural segregation, racism...

Always mixed with humour, sometimes parody or even grotesque, her work questions social phenomena and upsets pre-established codes.

Read more: https://www.orlan.eu/bibliography/